Apple iOS 8 Now Available for iPad, iPhone
Author:Andrew
Release on :2014-09-18
The wait for the latest version of Apple's mobile operating system is over – owners of most iPads and recent iPhone models can now download iOS 8.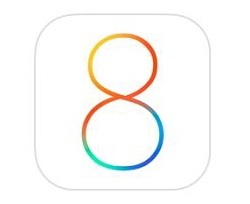 Apple's summary of the new version promises "This update is the biggest release since the launch of the App Store, with hundreds of new features including new Messages and Photos features, QuickType keyboard, a new Health app, Family Sharing, iCloud Drive and more."
For more details on the new version of this operating system, read What iPad Users Have to Look Forward To in Apple iOS 8
How To Get It Now
This is a free upgrade for the iPad 2, iPad 3, iPad 4, and the iPad Air, as well as the iPad mini and iPad mini with Retina display. It can also be installed on the iPhone 4S and more recent handsets.
Users of any of these devices can download Apple iOS 8 directly to their tablet or phone by going to Settings > General > Software Update. Alternatively, they can connect their mobile device to a PC or Mac running iTunes.
The installation file is about 1.3 GB in size, but installing it from an over-the-air download requires about 5 GB of available space on the device.