Would you splurge US$1,000 on luxury smart bracelet?
Author:Andrew
Release on :2014-09-26
Smart bracelets and watches are as much fashion as they are electronic devices.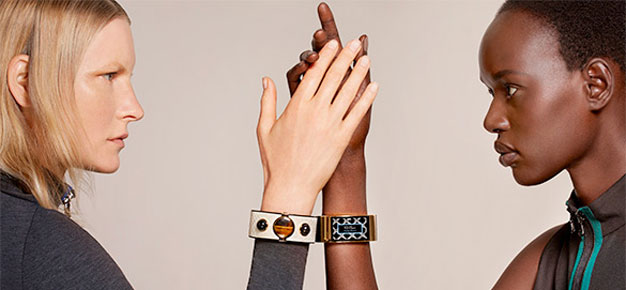 One of the key factors that may be limiting the smart wearables market is the idea that wearables are unfashionable. Google Glass is the standard bearer in this area, with a highly functional, innovative device that does nothing for fashionistas. Intel intends to change that perception with its new, female-focused MICA—My Intelligent Communication Accessory—smart bracelet. The wearable is designed first and foremost as a fashion accessory with basic notification functionality built in.
The bracelet has a small curved sapphire glass touchscreen mixed with semiprecious stones and a snakeskin band. The product's functionality is fairly basic, with the ability to handle notifications like text messages and push alerts, and it will likely need a link to a smartphone or tablet via Bluetooth for these features to be active. Given its basic level of functionality, though, the bracelet could have a relatively long battery life, something that has been a pain point for other wearables like smart watches.
While Intel's offering is going to be priced in the US$1,000 range, it does point the way for less expensive notification wearables. Most smart watches, even the recently announced Apple Watch, do not appear to be designed with female fashion in mind, but rather as a functional tool that just happens to be worn on the wrist. Other manufacturers may want to take a look at Intel's approach and build something for a more modest price like a line of bracelets with similar functionality that could be purchased in bulk. After all, many change the jewelry they wear based on a broader vision of their outfit, and purchasing a variety of less expensive wearables to accommodate fashion sense may be a winning strategy.