Qualcomm plan to seek options beyond Apple, Samsung
Author:Abby
Release on :2015-05-15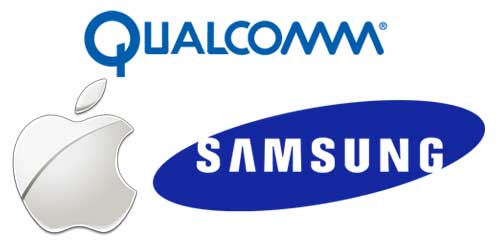 On April 22, Qualcomm Inc. announced record quarterly licensing revenues and earnings for Q2 2015 ending March 29. However, the company cut its full-year revenue and profit forecast for the second time.
Making Qualcomm's future uncertain is the lower sales of the Snapdragon chip, which is due to a loss of design sockets in Samsung's Galaxy S6 and Note. While Qualcomm leads in the modem market and generates most of its revenue from selling baseband chips, a majority of its profit comes from licensing patents for its CDMA cellphone technology.
Although Qualcomm remains the world's most formidable mobile chip vendor, its recent earnings reports suggest significant vulnerabilities. Qualcomm is heavily dependent on a single market segment (smartphones), while its revenues are susceptible to the whims of the two top-tier smartphone vendors, Apple and Samsung.
With margins for the company's cellular modem chips trending downward, financial analysts are asking if Qualcomm is ready to increase revenue from non-smartphone segments such as the Internet of Things and automotive – enough to make up for the losses.