Samsung launches 10nm FinFET
Author:Abby
Release on :2015-06-04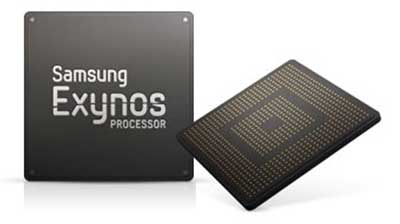 Samsung is looking to extend its technology lead over TSMC and Qualcomm by the development of 10nm FinFET application processors in 2016
Samsung unveiled its next-generation 10nm FinFET node, a month after it
detailed its 14nm process
.
Samsung was shy on specs, but said the process node will be in full production by the end of 2016, about the same time as its rival TSMC. The Samsung 10nm process offers "significant power, area and performance advantages" and targets a broad range of markets, said foundry senior vice president Hong Hao.
"This is one of the biggest positive steps for the industry in the last few years. It shows that Samsung sets these very aggressive goals, and they may not hit them exactly but they will be very close," said International Business Strategies CEO Handel Jones. "If they can achieve 10nm, that will be hugely disruptive."
Apple will play a large role in determining the 10nm leader because of its massive wafer volumes, Jones said. The company orders 40,000 wafers per month, which would significantly help fill a fab but also require $8 billion in capital expenditures from a chipmaker.
Samsung is expected to make Apple's iPhone 7 SoC in its 14nm process, in large part because it beat TSMC to market by several months. Jones said Samsung has a high probability of getting Apple's 2016 and 2017 business in 10nm, which will be followed by business from second-largest volume purchaser Qualcomm.