With stunning sales, Apple are looking at the next Apple Watch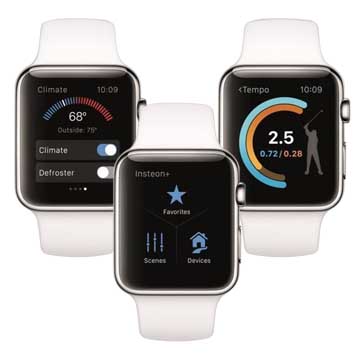 Apple's watchOS 2 has revealed some interesting new features expected for the next iteration of the wearable.
According to the latest data from market analyst Slice Intelligence, the Apple Watch sold 2.79 million units in the US alone so far this year. While this is a stunning result that eclipsed the sales of all smart watches globally in 2014, actual shipments of the Watch are below expectations, said KGI Securities Analyst Ming-Chi Kuo. The analyst has slashed his shipments forecast to 15 million units sold globally through September, down from the industry consensus of 20 to 30 million units. This implies that Apple Watch is both a stunning success and a disappointment.
Regardless of the narrative you want to believe, Apple is already hard at work on the second iteration of the Watch. The upcoming iOS version 9 and the watchOS 2 software have revealed a number of features that are to be expected in the next version. The next Watch is seen to incorporate a FaceTime camera and a Wi-Fi module that will allow the device to be untethered from its companion iPhone. One thing that will not be upgraded in the upcoming Watch, according to 9to5mac, is a new battery. Real-world use of the Apple Watch does not drain the battery as much as many had thought, so the battery itself did not appear to be a priority upgrade.
Finally, while the 2016 version of the Watch will also be sold at different price points from the current version, Apple is trying to find a middle ground between its Steel and Edition models, and will reportedly try to sell a version for $1,000 and $10,000