OnePlus 2 wants to be the flagship killer
Author:Abby
Release on:2015-08-06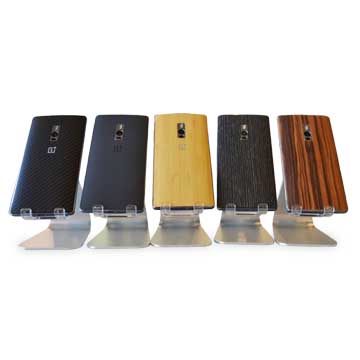 The OnePlus Two bills itself as a "2016 flagship killer" smartphone,
but it may be as much of a preview of such phones as anything else.
The OnePlus One smartphone launched in April last year to limited sales, which was largely due to its low production run and invite-only sales strategy instead of popularity. The $300 unlocked phone had features not found in anything but the highest-end flagship phone without sacrificing quality. In addition, it used the popular CyanogenMod, making it the first retail phone that used the Android-based OS.
Now, the China-based company has released the OnePlus 2, again using an invite-only system to sell the handsets. The phone uses a new OS based on Android 5.1 called Oxygen and runs on Qualcomm's flagship Snapdragon 810 and an Adreno 430 GPU. The camera supports 4K video and includes a 3,300mAh Li-polymer battery. The phone includes two SIM card slots. It costs $390 for the 64GB model, and a 16GB model will be available for $330 when it comes out later this year.
The company advertises its new phone as a "2016 flagship killer" as it believes that its combination specs and price are superior to high-end phones that will come out next year. In a way, this may be a good preview of the expected specs for the next generation of phones.
The phone ships this August and it remains to be seen just how many units will be made available. At the time of this writing, there are about 800,000 people on the reservation list. Regardless, there is an opportunity for accessory makers for this phone as it has a replaceable back cover and a USB-C connector for charging and data connection. Given that most users do not have any USB-C cables at this point, marketing aimed at consumers of the OnePlus 2 may be valuable.