Stylus precise become new frontier for tablet quality
Author:Abby
Release on :2015-11-17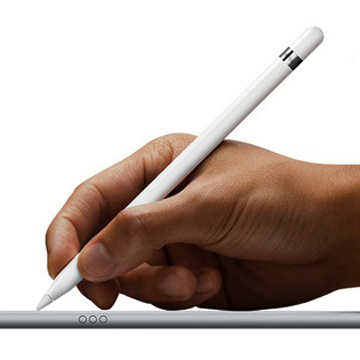 The first reviews for the iPad Pro are in and the consensus seems to be that it's not really that special except for one thing: Reviewers have consistently said the iPad Pro's Pencil is more accurate and gives users a better experience than the Microsoft Surface Pen.
To be clear, no one is saying the iPad Pro is bad. It has a powerful processor and great battery life, but the keyboard cover leaves a lot to be desired and iOS is still much more limited than what users get with Windows or OS X. One of the most compelling use cases for larger tablets, though, is note taking and drawing, bringing modern technology a little closer to replacing paper. Microsoft advanced tablet note taking with its Surface Pen. Starting with the Surface Pro 3, users only have to click the back of the Pen and OneNote immediate pops up and synchronizes anything the user writes to the cloud. Drawing is where the iPad Pro really gets to shine, though, even surpassing the Surface Pro. TechCrunch said, "The iPad Pro and Pencil just destroyed [the Surface Pro] when it came to fluidity and precision." A Mashable reviewer checked how well each device kept up with his "frenzied scrawl" and determined that "while the Surface Pro 4 actually lost track of the detail in my lines and seemingly made up the gaps, the iPad Pro, which was somewhat less behind, never lost the veracity." Even reviews that didn't compare directly drawing on the iPad Pro to the Surface Pro 3 or 4 still praised the Pencil for its accuracy and lack of latency.
Though Steve Jobs once famously dismissed the use of a stylus, it's clear such a device has a place in the world, and it may even revitalize the tablet market. The important thing is to have a fast, accurate stylus that works well with a tablet. Jobs didn't like styluses because they really did once represent a pain point for consumers. Now, the bar has been raised and expectations will change accordingly.