Browse Categories
Hot Products
New Products
Subscribe
Certifications
Contact us

Our service Centers in the Territory of Azerbaijan: "SOFTLINE INTERNATIONAL" LLC – address: AZ1069, J. Jabbarli 44, Baku, Azerbaijan "I AND E GROU...Contact Now
VTEX i7-12700H Gaming Laptop rtx 3060 Wifi 6E Blacklight Keyboard 2560x1440 Resolution Laptop 17 Inch Gaming
Type:17.3 Inch Core i7 12th Gen Fast Speed gamer gaming laptops
CPU:I7-12700H
RAM:16GB
Screen Resolution:1920*1080 ,IPS
CPU Speed:2.3GHz-4.7GHz、
ROM Flash:512GB
OS:Win11
VTEX High Quality RTX3060 3050Ti i7 12700H 14 Core 20 Threads 16G 3200MHz
Gaming Laptop 15.6 16.1 17.3 Inch
Vitek Gaming Laptop 17.3-inch 165Hz IPS Gaming Screen
Intel 12th Generation i7-12700H processor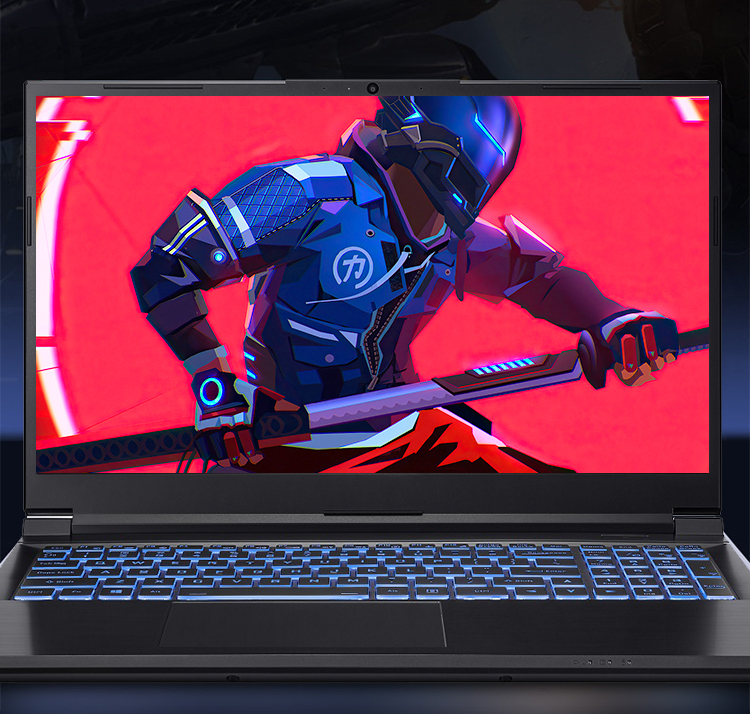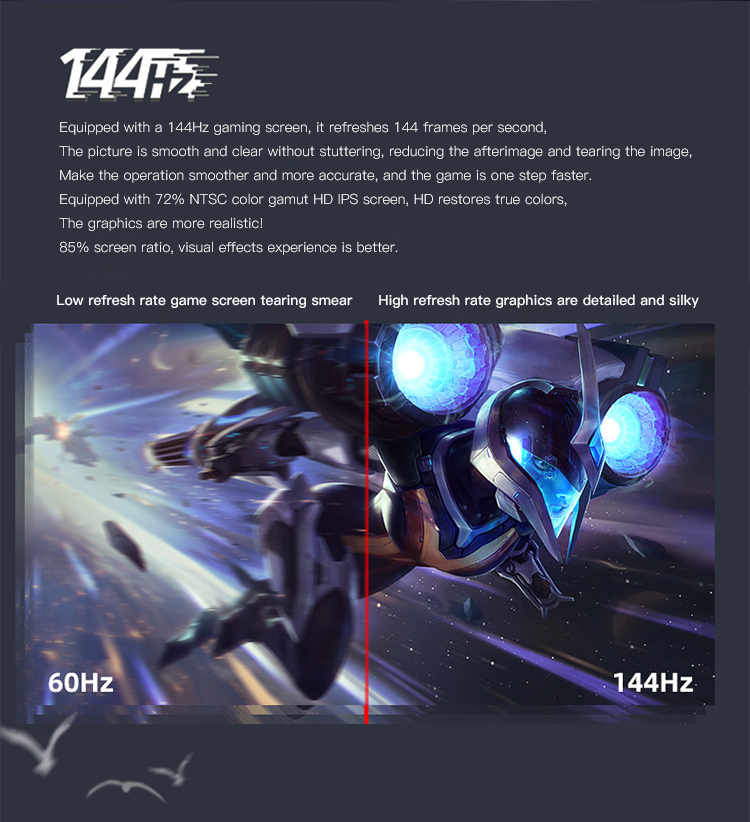 VTEX RTX Gaming Laptop Truelink4 Screen Output
Has multiple display expansion interfaces,
Support four-screen output, all-round to meet the needs of multiple screen
Let the player reduce the complicated process at work,
easy-to-use versatile use.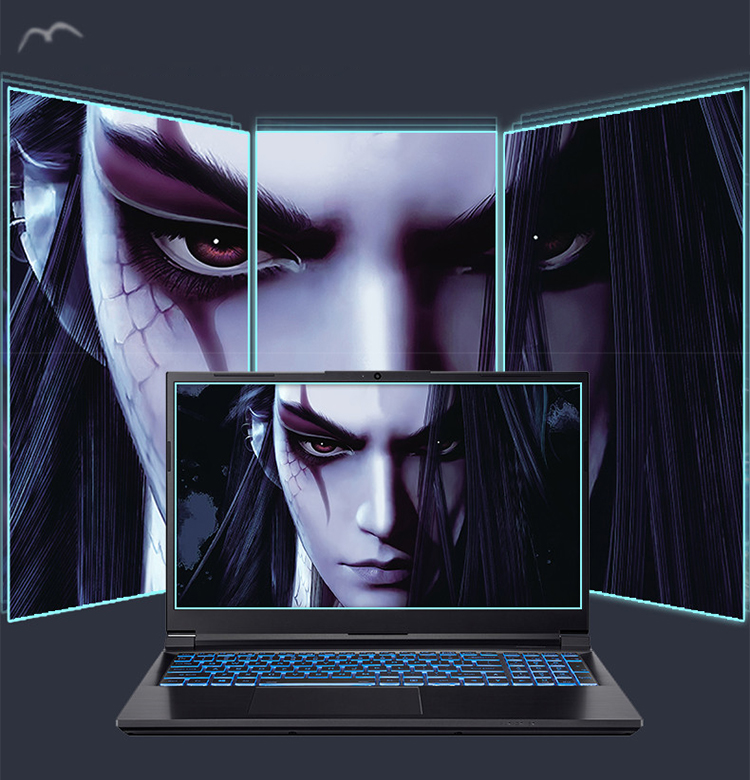 Vitek high-performance RTX Gaming Laptop Has PCle high-speed solid-state slot, support PCIE4.0 high-speed
solid-state,Sequential reading up to 6000MB/S, backward compatible with PCIE3.0,
Also reserve 2.5 -inch SATA interface notebook hard disk bit,
Upgrade and install mass storage disks.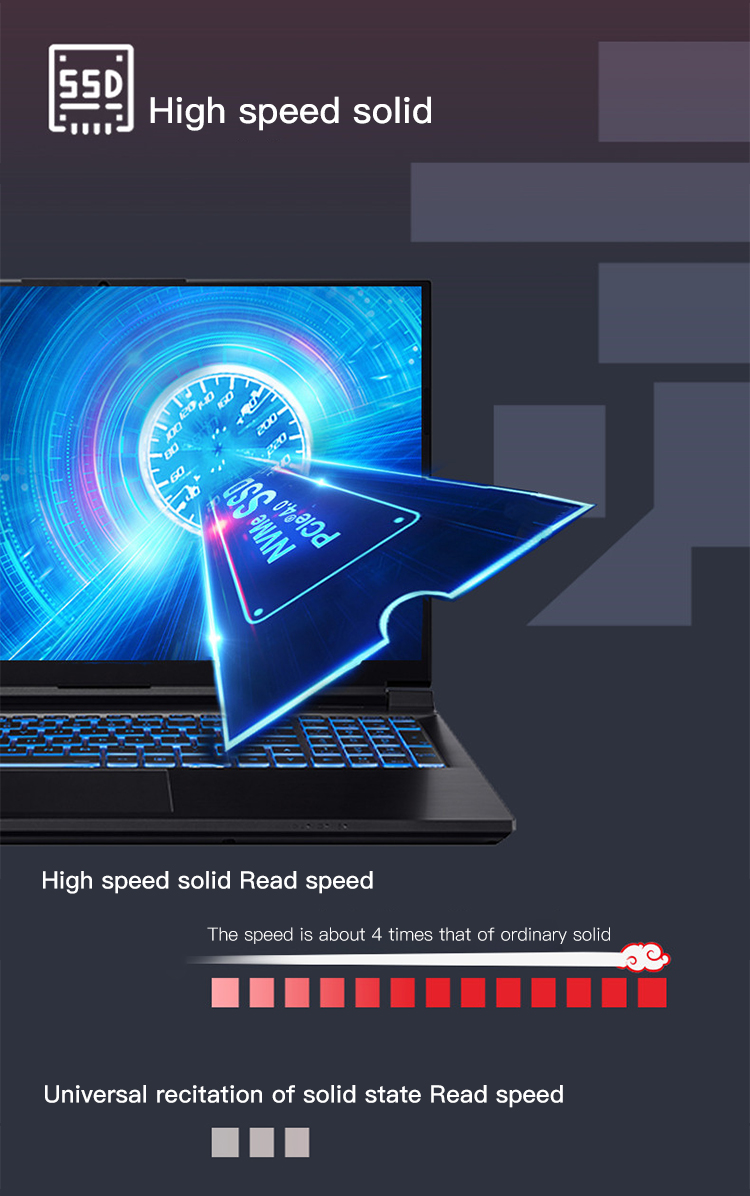 VTEX Omen Gaming Laptop Dual-channel power

Overclocking high effciency
Reserved two DDR4 slots,
Supports 3200MHZ overclocking memory
(depending on the memory frequency supported by the processor),
A single slot can support 32GB,
Achieve up to 64GB of memory expansion,
Meet the needs of players for more work.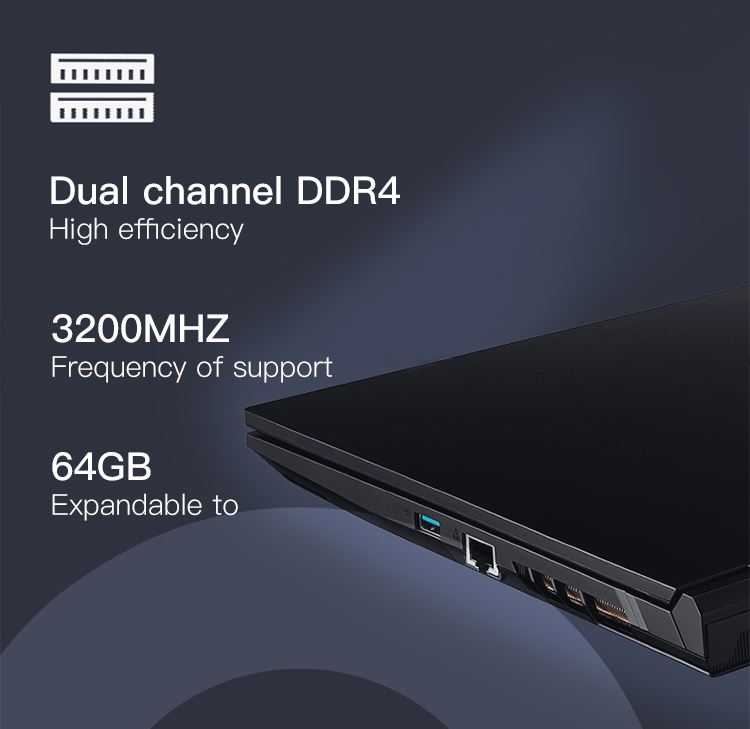 Vitek Gaming Laptop RTX Full size
LED backlit keyboard
Monochrome backlight 15 colors adjustable
Choose your unique lighting atmosphere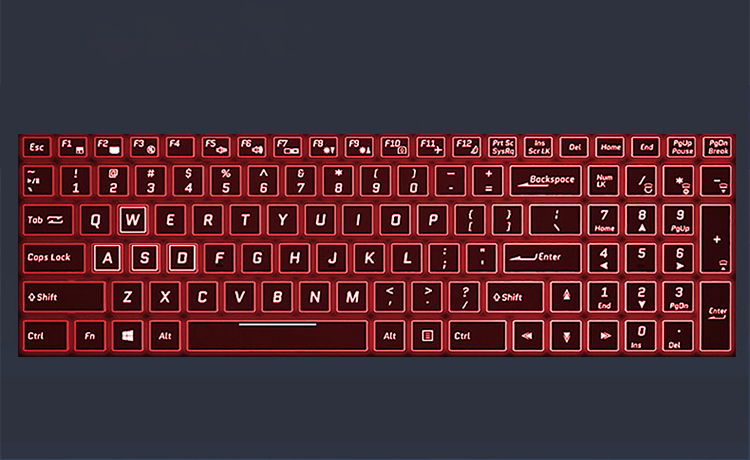 VTEX game laptops gaming Double heat dissipation
Pre-use dual fan 5 copper tube integrated heat dissipation design,
Optimized air duct design with four air outlets,
Heat can be taken away more quickly,
Create a cold environment for the inside of the machine.
Has a key strong cooling (Fn+ 1) rapid heat dissipation mode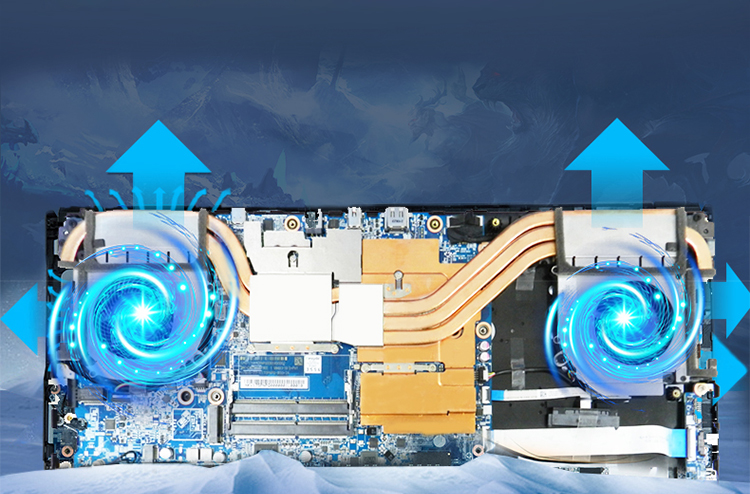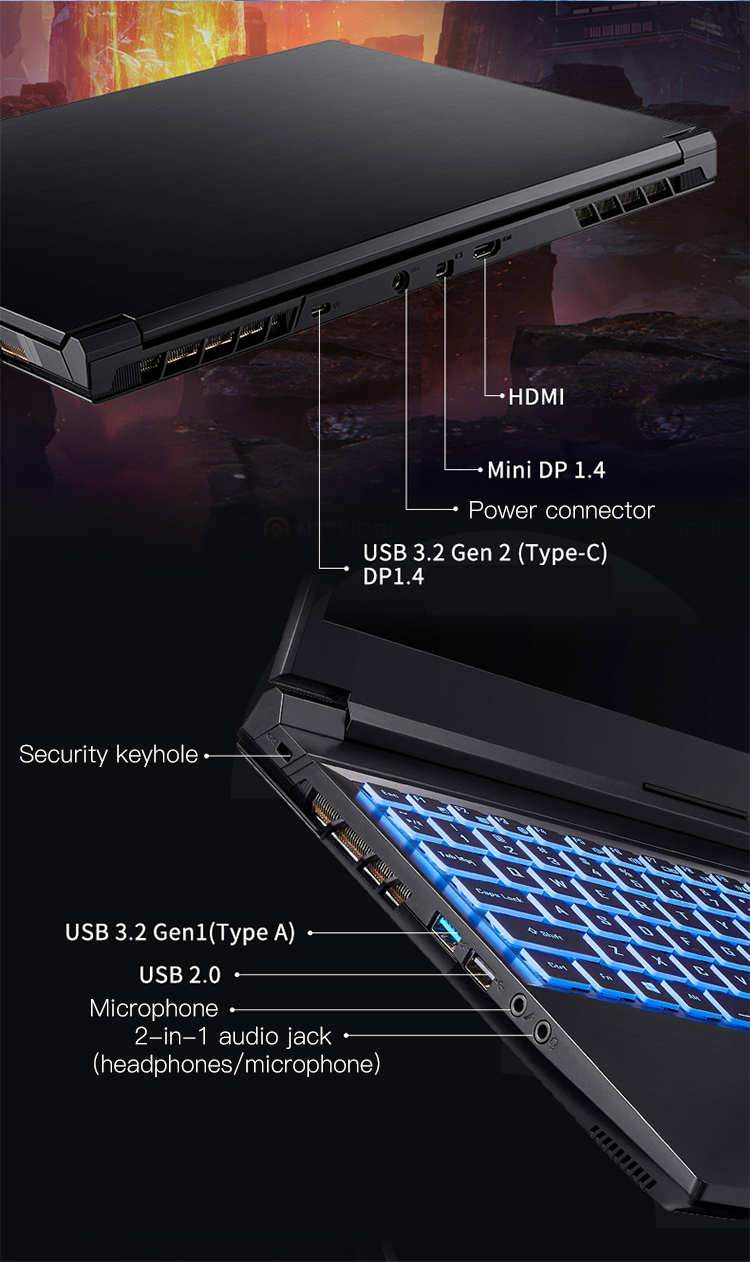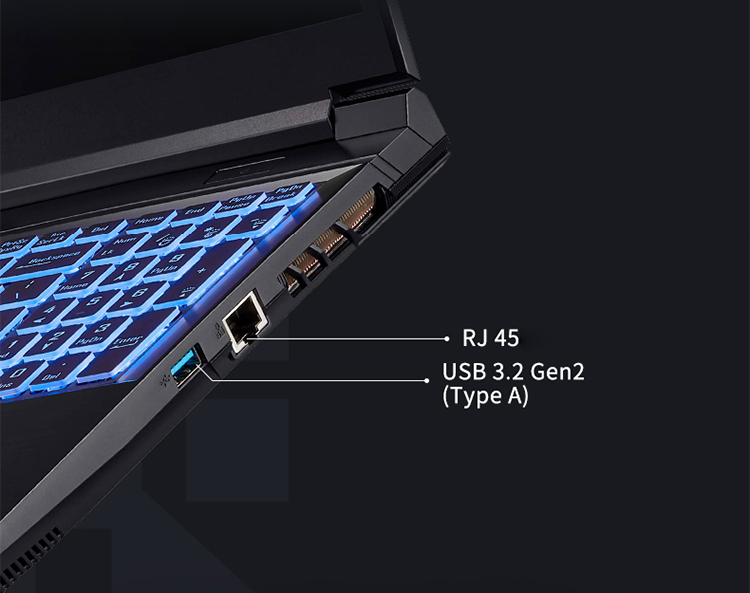 Other Products